A Caribbean Cruise- A Great Vacation Anytime!
A Caribbean cruise can make for the perfect vacation anytime of year. But like most vacation options- sometimes are better than others. Check out my tips for the best times to take a Caribbean cruise!
The gray days of winter- perfect for a Caribbean Cruise
In addition to being a reward for enduring the cold and dreary days of winter, booking your Caribbean cruise in January and February is a very budget friendly option.  Caribbean cruises during these months often come in at about 45% of the cost of cruising during the summer months.  You can visit all of the ports of call with smaller crowds and enjoy the warm tropical weather!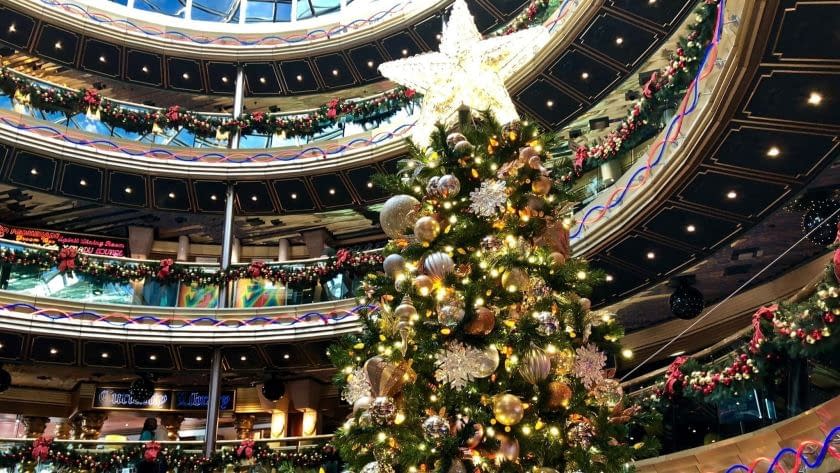 A Caribbean Cruise makes the perfect gift!
If you're looking for something different this holiday season, take the family on a cruise!  The ships are always beautifully decorated for the holiday season and crowds tend to be smaller.  Although you might pay a little more, all of your meals and accommodations are included so you get a great value.  Leave the cooking and cleaning to someone else and enjoy the holidays in a tropical paradise!
The Ultimate Spring Break
March and April are great times for a Caribbean cruise.  These are the driest times of the year as well as being more temperate than the summer months. Many families take spring break cruises which gives your family to meet new people and maybe even make a life-long friend.  Cruise lines typically offer unique experiences on board that cater to the family crowd.
Hurricane Season
It may seem like cruising during hurricane season which runs from June to November may seem like a not-so-great-idea on the surface.  But if you look a little closer, there are some great bargains to be had.  In addition, you seldom have to worry about being stuck in a hurricane.  Unlike their all-inclusive resort counterparts, cruise ships are mobile.  This means they can change directions and go out of harms way and you may even get to visit somewhere new!
As you can see, a Caribbean cruise is the perfect vacation anytime of year.  It just depends on your budget and what you are looking for.  If you've never cruised, or you want to learn more, talk to a travel advisor today to see what options there are for you.